Lisa Ellis remembers one Easter morning when a mischievous uncle hid some eggs in a tree.
She could see them, but they were just out of reach. She was the youngest in the family, and wanted those eggs so badly.
Without hesitation, her older cousin Brian Nimmo climbed that tree and she quickly had her prize. He was already her hero, but that sealed the deal.
Now 56, Lisa tells this story sitting on the couch in her Chilliwack home, with 63-year-old Brian beside her. Between their laughs, their tears and their embraces, their lifelong bond is evident.
In just a few days, he will give her another prize – one of his kidneys.
"He was always that guardian angel to me," she says, to which he smiles proudly. "I love you, cuz."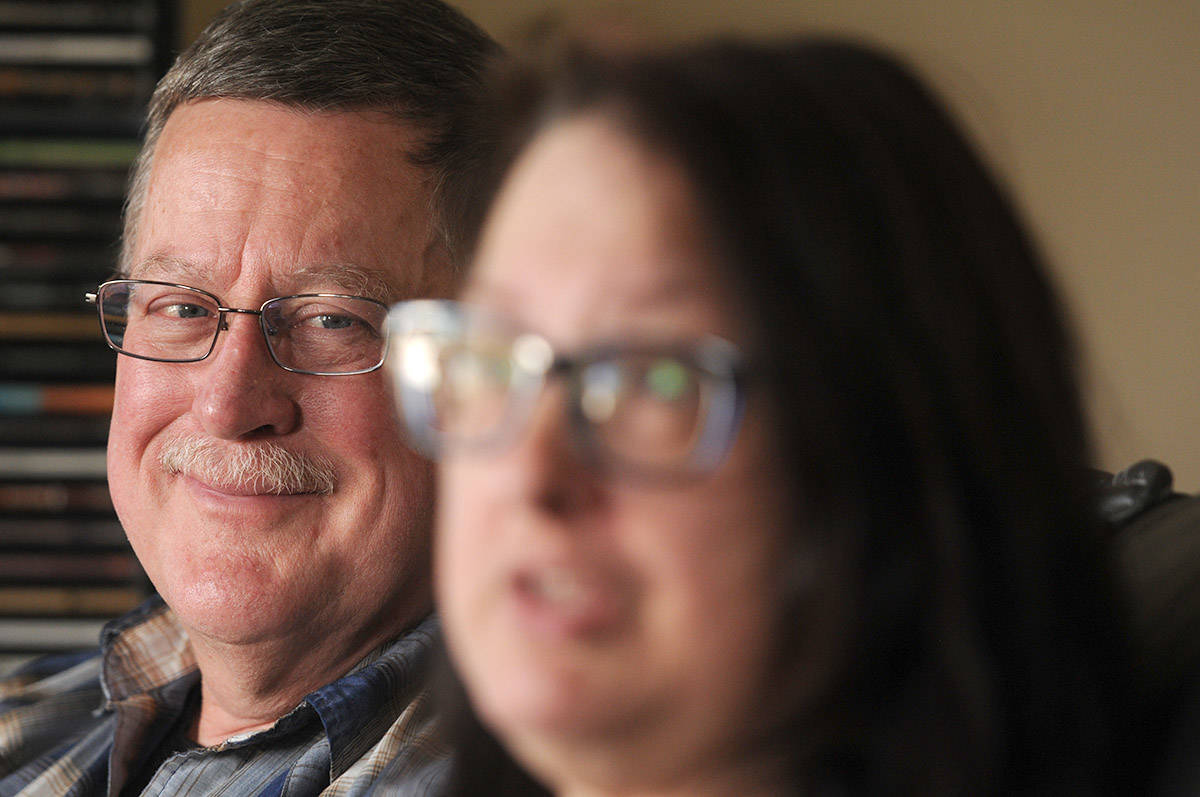 The cousins are just three days away from going through their transplant surgeries. Brian's left kidney will be removed early in the morning and it will be carefully placed into Lisa's abdomen immediately after. Her own kidneys, which are in the end stage of kidney disease, will be left inside her.
They are both nervous in the obvious ways. But mostly they are excited and just thrilled to be a match. Finding a healthy, living match is so difficult that some people don't even try.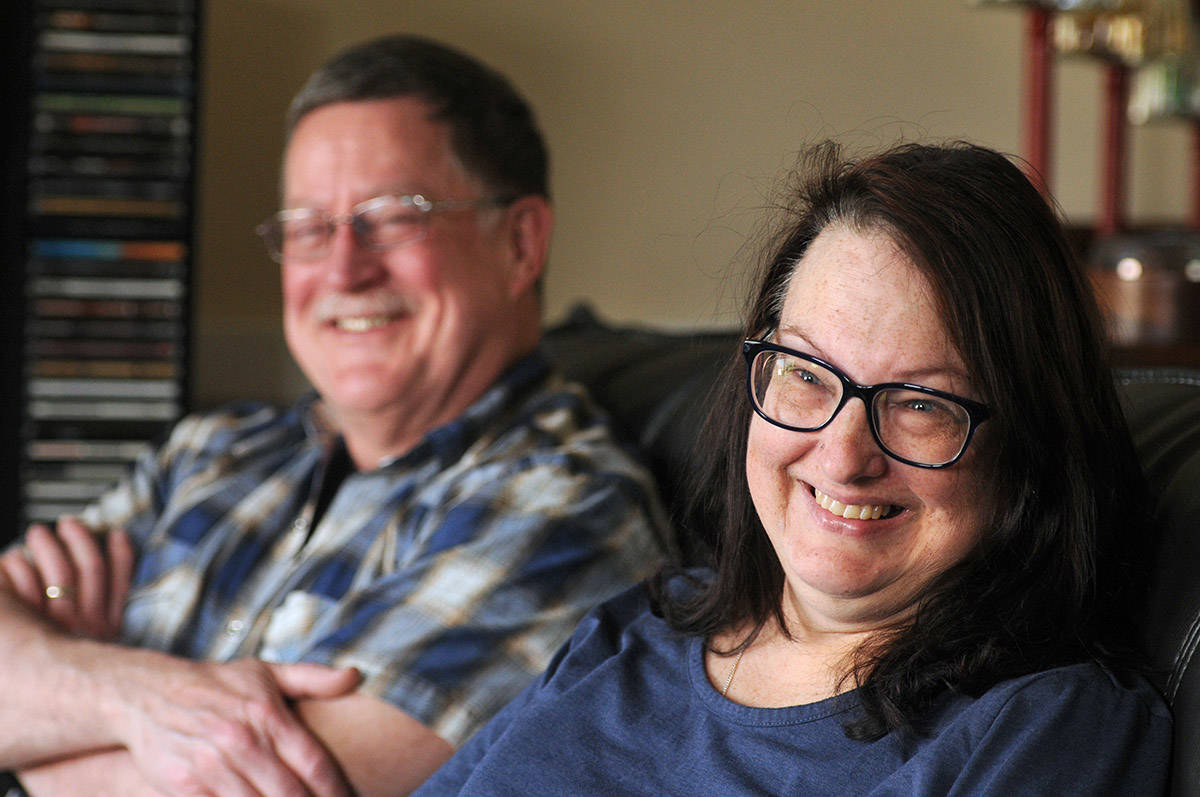 Lisa is sharing her story to encourage others to not give up.
Brian has traveled all the way from Grande Cache, Alta. to be here with Lisa and the first step to surgery is isolation, due to COVID concerns. He's taken leave from his government job, as has Lisa, who works at the circulation desk at The Chilliwack Progress.
They have spent their isolation time going for bloodwork together, but mostly hanging out and catching up on decades since they were children. They grew up like siblings, on the same property but in separate houses. They also grew up knowing all about chronic kidney disease.
One of Lisa's sisters, Dale, also lived with kidney disease, starting her dialysis in 1997. She passed away in 2006, never having received a transplant.
Lisa's mother Jean was sick for many years, as she progressed through the stages of chronic kidney disease. She had a transplant around 1975, and it lasted her for some time. But about 21 years ago, that kidney had failed and Jean needed another kidney.
This time, Lisa was an adult and eager to donate to her mother. But when she went for the initial testing, they found out Lisa had kidney disease, too. Jean never found a second donor and passed away in 2002.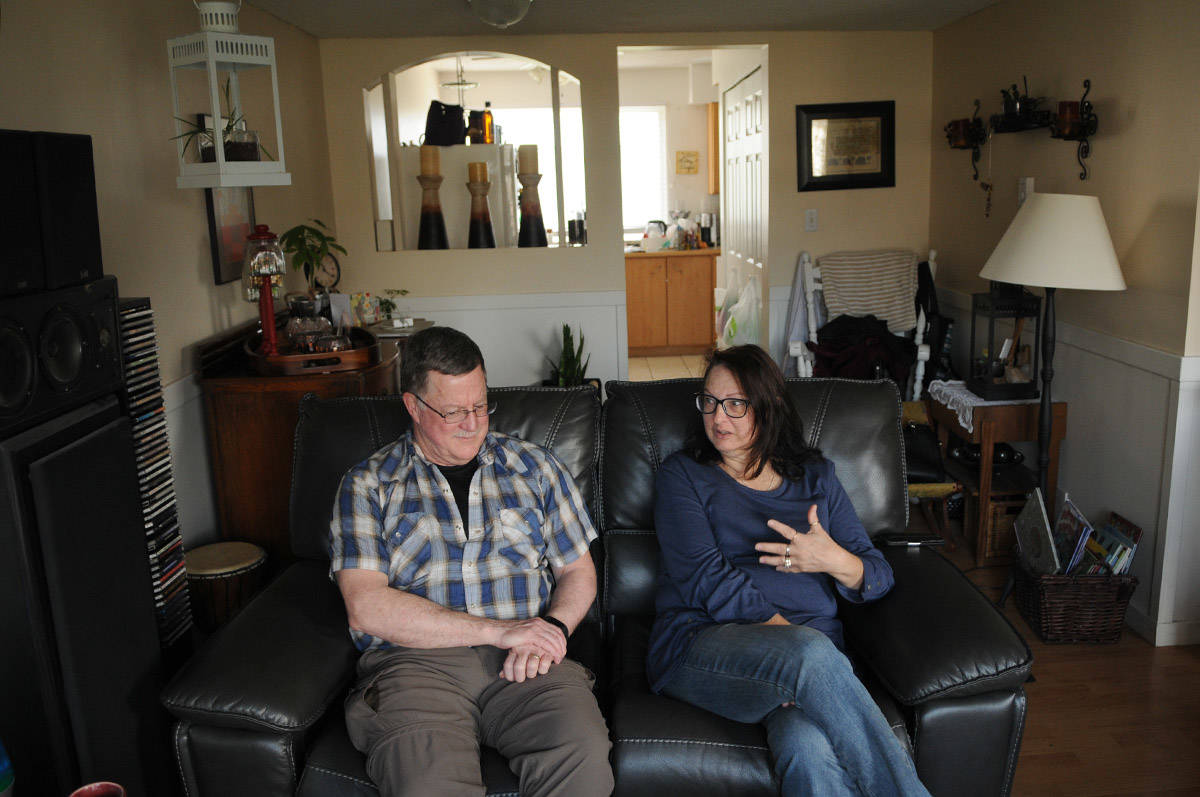 It took many years before Lisa's kidneys started to fail on her, as is common. That's why those with risk factors are encouraged to have their glomerular filtration rate (GFR) tested annually. Risk factors include diabetes, high blood pressure, and family history. Lisa stayed on top of her disease, and stayed positive, while knowing that one day she would need dialysis and eventually a transplant as well.
Then in 2018, her kidney function dropped to 10, well below the normal range between 80 and 129. That's when dialysis started for Lisa. When kidneys fail, toxins build up in your blood (uremia). Dialysis removes waste, salt and water from your body once your kidneys can't. It's a life-saving treatment.
On the day of this interview, her kidneys are operating at just a four. They are just about done. While her positivity shines through everything, she admits she's tired and missing her "old self."
And while her kidneys have seen their end days, she is adamant that she has not. Far from it, she'd say.
Lisa is a fighter, and her focus is on being here for a long time – especially to spend quality time with her 15-month-old grandson, Stirling. So while chronic kidney disease has knocked her down for a few years, she can't wait for her new lease on life.
She has been lucky that dialysis has worked well for her, she says. She is lucky to have a family member to donate a kidney. But that doesn't mean kidney disease has been easy for her. Depression is common with chronic kidney disease, as with most chronic illnesses.
"I want to be able to do the things I want to do," she says, but the intense fatigue that comes along with the illness is a barrier. That alone is frustrating, and long term can be debilitating.
"I have struggled a bit (with depression) but I've always been good at digging myself out," she says. "There is so much to life, why would I want to miss out?"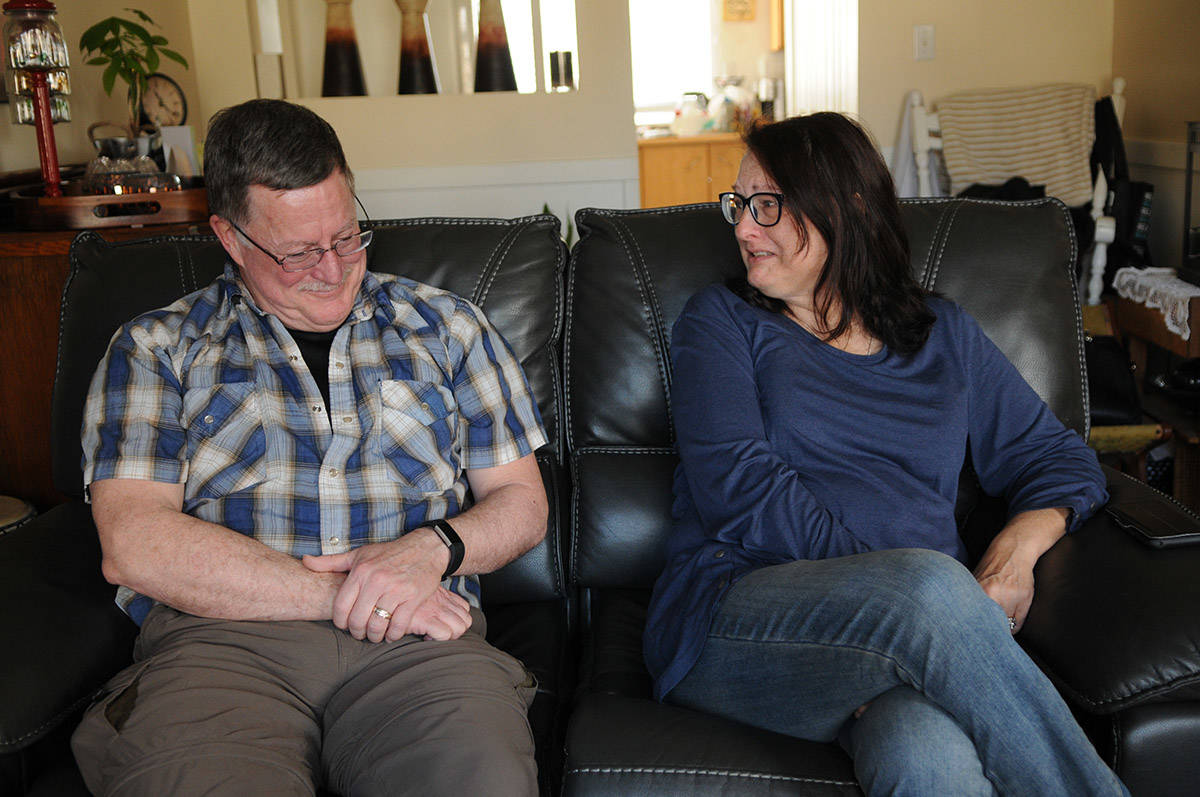 There are more than 40,000 Canadians currently being treated for kidney failure, according to the Kidney Foundation of Canada. And about one in 10 Canadians will have kidney disease in their lifetime.
One of the most difficult processes for those with kidney disease to do is find a donor. There are living donors, and then there are deceased donors, which are referred to as cadaver kidneys. The latter are a gamble, waiting for your number to be called. There is no known time to wait.
"The fear, concern and worry over asking someone to donate a kidney can be overwhelming," the foundation says on their website. "Consequently, many kidney patients approaching end stage renal failure, or those already on dialysis may choose to not even pursue living donation."
Lisa says she chose to tell her story to help other patients and potential donors learn more about the entire process, and how positive it can be.
"I didn't think this day would come," she says. "I've won the lottery."
Kidney Foundation Canada says registering only takes a few minutes through the various provincial registries. One registered organ donor could help up to eight people.
You only need to register once in a lifetime but a decal on your driver's license is no longer enough to ensure you're registered as an organ donor.
In B.C., register your wishes online through: register.transplant.bc.ca.
This is the first in a two-part series on kidney disease, featuring Lisa and her cousin's journey. Read next week to see how the surgery went, and to learn more about becoming a donor.