A pickup truck driving the wrong way on Highway 1 in Chilliwack Friday morning may have been the cause of two vehicles that ended up off the highway leading to serious traffic issues.
A video shared on Twitter by the manager of Contact Security, located right next to Highway 1 at Evans Road in Chilliwack showed a scary scene.
Possible cause of the traffic accidents #hwy1 in chilliwack this morning? 9:45am driver pulls u-turn in front of #Tesla and drives wrong way... Two cars reported in ditch minutes later. @PeeJayAitch @GlobalBC pic.twitter.com/fsagxMLDrg

— Erik Dv (@erikdv) October 15, 2021
The video was recorded at 9:45 a.m. by one of the security cameras at the shop.
A pickup truck pulled over to the right side of the westbound lanes, then did a U-turn in front of a white Tesla and proceeded to drive east in the left-hand westbound lanes. Oncoming traffic can be scene avoiding the pickup.
Soon after two vehicles were reported in different locations in the ditch on the highway.
Emergency crews were on scene westbound just west of the Vedder Road highway on-ramp, one in the ditch and the other up against the cable barrier.
The incident happened around 10 a.m. on Oct. 15 and traffic was slow in the area.
Check back here for more info as it becomes available.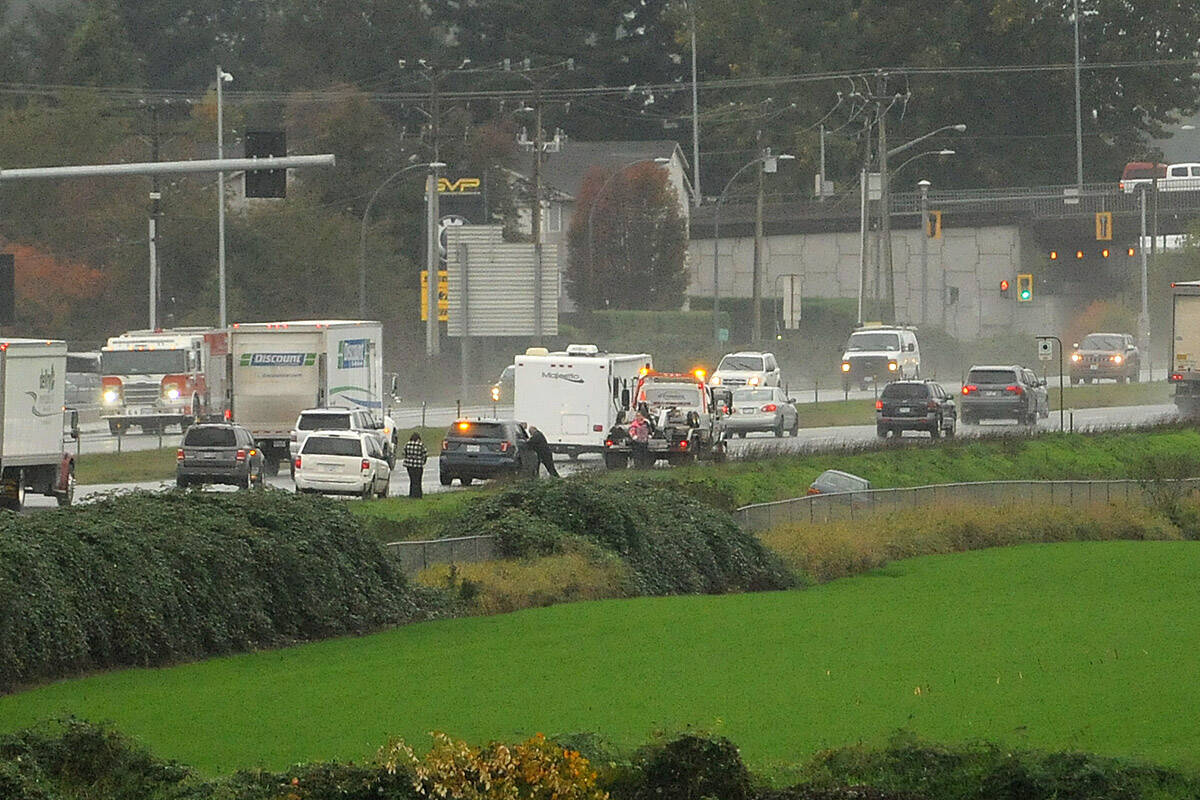 ---
Do you have something to add to this story, or something else we should report on?
Email: jenna.hauck@theprogress.com
Twitter: @PhotoJennalism