Zoning Bylaw Amendment
NOTICE OF PUBLIC HEARING: AMENDMENT BYLAW 1709
Date & Time: Wednesday, April 12, 2023 at 7:00 pm
Location: 7170 Cheam Avenue, Agassiz, BC or kentbc.ca (registration for live stream required)
Bylaw 1709, if adopted, would rezone 7229 Morrow Road from Single-Dwelling Residential 1 (RS1) to Multiple Dwelling Residential 2 (RM2) to facilitate future densification of the property, which could include a proposal for a multi-unit 4-storey housing facility for seniors and people with disabilities.
Bylaw 1709: Subject Land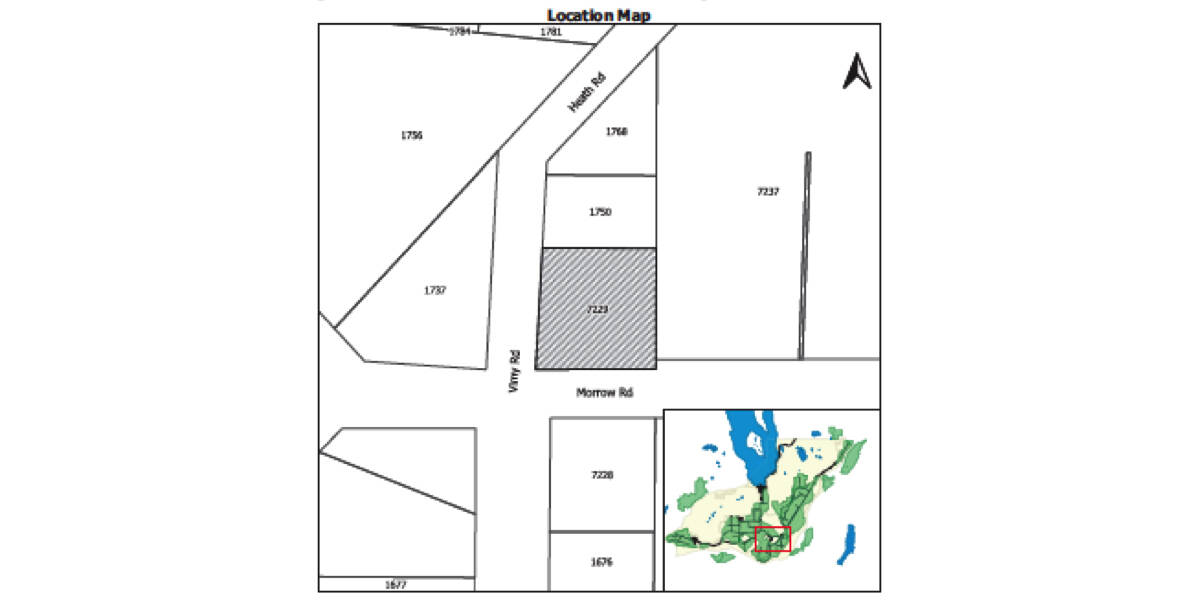 For More Information
Contact Lisa Beaulieu, Director of Development Services
Phone: (604) 796-2235 | Email: mlbeaulieu@kentbc.ca
View Draft Bylaw
Copies of the draft bylaw and all background materials will be available for viewing on-line at kentbc.ca and in the front foyer at Municipal Hall, 7170 Cheam Avenue, from March 31, 2023 to April 12, 2023 during regular office hours of 8:30 am to 4:30 pm excluding holidays.
Send Your Comments
Email: mlbeaulieu@kentbc.ca
Mail: Director of Development
Services
District of Kent
PO Box 70
Agassiz, BC V0M 1A0
All comments will be distributed to Council. Comments must be received by 12:30 pm, April 12, 2023.
Attend and Speak
Anyone is welcome to attend the public hearing. At the meeting, you will be given the opportunity to present your views on the proposed bylaw directly to Council.
In addition to attending in-person, the Public Hearing will be streamed via Microsoft Teams. Registration for the live-stream is available on Kentbc.ca